Jan 26, 2012
Best New Poets 2011 has arrived!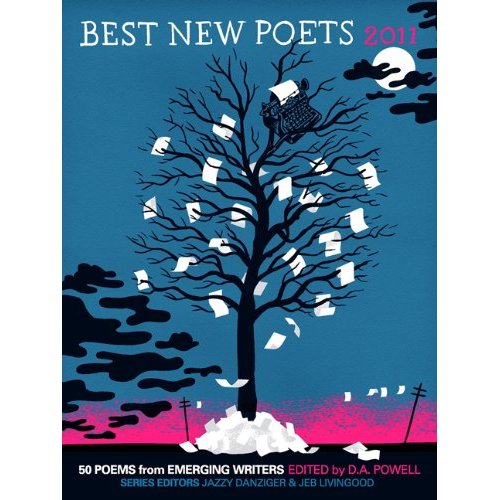 A big thank you to D.A. Powell for choosing my poem "Conjugated" for inclusion.
Also read fantastic poems by Angelo Nikolopoulos, Rebecca Hazelton, Ash Bowen, Ansel Elkins, Brittany Cavallaro, Claudia Cortese, Jonathan Rice, Stephen Neal Weiss, David Welch, Rae Gouirand, Cori A.Winrock, Hemant Mohapatra, and many other greats poets!
Buy Best New Poets 2011 HERE
Scheduled Readings in the New York/ Metro Area
2011 Best New Poets Reading
March 7, 2012  @ 6 PM
featuring Angelo Nikolopoulos, Kimberly Grey, Cori A. Winrock, Stephen Neal Weiss, Nicole Sealey, Claudia Cortese and Matthew Ritger
The Cornelia Street Cafe (downstairs)
Greenwich Village, New York 10014
2011 Best New Poets Reading
March 15, 2012 @ 7:30 PM
featuring Stephen Neal Weiss, Claudia Cortese, and Kimberly Grey
[ Words Bookstore ]
179 Maplewood Avenue
Maplewood, NJ 07040
Guernica: A Magazine of Art and Politics published my poem "Of Largeness" in the December issue
Read and listen to the poem HERE
In print I have poems in Issue 10 of Barrelhouse, Issue 3.1 of Gigantic Sequins, Issue 28 of Washington Square Review, and Issue 5 of Barn Owl Review (forthcoming)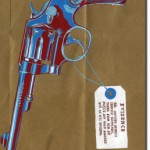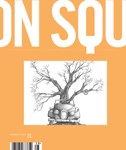 I also have poems forthcoming in print in The Southern Review, The Colorado Review, and Columbia: A Journal of Literature and Art in spring and summer issues.
And perhaps the greatest news of all is that my beautiful friend and amazing poet Meghan Laughlin-Privitello has her gorgeous poem "Yes I will Go" forthcoming in a future issue of NOÖ Journal! Anticipate it, as I do.