Mar 25, 2016
The Opposite of Light is here!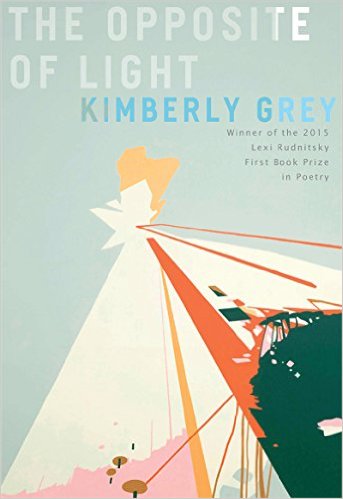 If you'd like to review The Opposite of Light, let me know and I will get you a review copy! If you plan on teaching The Opposite of Light, I am more than happy to skype/visit your classes and answer questions or read to your students.
Upcoming Readings:
Spring Poets Supper @ Gardenias – Thursday April 21st
featuring Solmaz Sharif, Kimberly Grey, & D.A. Powell
1963 Sutter Street
San Francisco, California 94115 @ 6:00 PM
Tickets are available now here!
You get a delicious three course meal and complimentary wine along with the reading!
Stanford University – Tuesday May 10th
featuring Kimberly Grey and Rita Mae Reese
The Terrace Room (3rd Floor) of Margaret Jack Hall @ 6 PM
Green Apple Books – Thursday May 19th
featuring Kimberly Grey, Rachel Richardson, & Tess Taylor
1231 9th Avenue, San Francisco, California 94122 @ 7:30 PM